Fire Engineer Interview Questions
Fire Engineer interview questions used in actual interviews! This is the most comprehensive guide to study if you're preparing to interview for the position of Fire Engineer or Driver Operator. We have collected over 80 Fire Engineer oral interview questions that were used in actual interviews.
Imagine walking into your Fire Engineer oral interview already knowing what you're going to be asked! Wouldn't it be nice to be confident and have no fear of being grilled by an interview panel? The Fire Engineer and Driver Operator interview can be one of the most stressful events in your life. Don't flush your hard work down the toilet by bombing the interview. The reason so many candidates bomb their interview is because it's very difficult to formulate your thoughts and articulate an answer under the intense pressure of an interview. So how can you avoid bombing your interview?
Welcome to the best kept secret for Fire Engineer Promotions
The answer is simple. Have the questions in advance. Our Fire Engineer Interview guide has over 80 interview question used in actual Fire Engineer interviews and Driver Operator interviews. Most of our customers tell us that this guide covered over 90% of the questions they were asked in their interviews! We have spent years working with active and retired Fire Chiefs, Battalion Chiefs, and Engineers to put this HUGE list together.
Over 80 questions that were used in actual Fire Engineer Interviews !
"This is hands down the best way to prepare for a fire engineer interview. My interview consisted of 12 questions and 11 of them were covered in this book. I literally had the questions in advance"
James Franklin
Newly promoted Fire Engineer

We have never had a customer tell us that this book failed to prepare them for their fire engineer oral interview. After their interviews, many of our customers contact us with feedback. Nearly all of them report that our guide covered over 90% of the questions they were asked. After hearing this we ask what question wasn't covered in our guide, then we add it. This guide has been a work in progress for over two years.
" . . . the absolute easiest way to prepare for a fire engineer interview. Having all of these questions to study made it very easy and reduced the stress greatly. I was very confident on my interview day. I was asked 9 questions, and 8 of them were covered in this book. Thanks for a great product!"

Michael Hammon
Newly promoted Fire Engineer
Be Prepared for the Fire Engineer Interview Scenario Questions
Almost every Fire Engineer interview will consist of several scenario questions. These questions are extremely difficult and force candidates to walk through an incident from start to finish. The panel will analyze the thought process and logic behind your answer. This is a very hard task when a question is "sprung" on you. Wouldn't it be much easier to have the most commonly asked scenario questions in advance? Our book contains all of the most commonly asked scenarios in Fire Engineer interviews.
There's still more! Our book also contains:
Fire Engineer / Driver Operator interview questions
Strategic and Tactical interview questions
The most common SOP/SOG fire engineer interview questions
The most commonly asked scenarios
How to correctly answer the final question of the interview
Strategies for the fire engineer interview
What they want to see and hear
The 10 biggest mistakes fire engineer candidates make, and how to avoid them
Interview dress code - Dress to impress
A Comprehensive study system designed to help you formulate and articulate your answers.
"I was in amazement after downloading your ebook. I have been searching all over for examples of fire engineer interview questions. Your book has ten times more than anything else I could find. I bought a book on Amazon that only had generic study questions. Yours are very detailed and specific. They're downright hard. I studied for 2 weeks and really had a great interview. I am now the proud engineer for Engine 22. Thanks so much!"
Ken Bataglia
Newly promoted Fire Engineer

You can view all of our positive reviews here. We have many satisfied customers!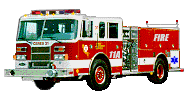 Limited Time Sale !
We have sold many copies of this ebook for $49.97, but during this sale you can get the best preparation system for your fire engineer interview for only $29.97. This is an incredible deal on a book that will prepare you for the most important interview of your fire career.
Buy the Fire Engineer Interview ebook now and download instantly. All payments are processed by PayPal, safe and secure.